Anjoned Cafe & Hostel -
Restaurant in Anjuna, Goa
Set in the laid-back vibe of Anjuna's golden years, Anjoned is nothing short of a narrative magical journey back in time filled with joy, music & dancing. While you explore our refreshing décor & antiques, you are sure to notice the shades of blue that intersperse constantly. All of this adds to the sense of tranquillity. Ideal for families, couples, and solo travelers who make comfort a priority. Each of our rooms reflects a different theme with a view of the lushly green streets of Anjuna and its colorful old Portuguese houses. Opulent interiors include tasteful furnishings of antique wooden furniture. An unerring pace for those who wish to use the opportunity they have now, to work remotely. We offer co-working spaces well-facilitated with Wi-Fi connectivity.
Our bar spruced up with a wide range of alcoholic & non-alcoholic beverages is certainly for those who wish to have concoctions & conversations. For an epicurean's delight, our cafe stands proud with its menu, comprising a melange of Goan, continental, Indian & Chinese cuisines & dishing out the most popular ones. From candle-lit al fresco dining with the company of the starry sky to steaks & seafood, the tastes are authentic, massaging & satiating your taste buds. Most Uniquely, 'Anjoned' wants to be reminisced as a place to untwine... filled with happy people grooving to the tunes from the notes of Rock & Jazz music playing all the time, with an event space, where there's entertaining and invigorating live bands, karaoke and jam sessions for those who relish indulging themselves in some groovy vibe. So it's ... Romp... trip ...prance & leap... In the end, you will surely leave Anjoned with a collection of myriad experiences.
Gallery
Sidhartha Maity
It's the beat place to stay in Anjuna without a doubt. It's a cheap accommodation but the rooms feel like a 3 star one and the service is 5 star, with Anjuna beach at a walking distance of .5 KMs. Stay here even if you plan to work from home and need a place to stay in Goa.
Riti Nauharia
It's a beautiful abode for those who want to have a peaceful & relaxing time in Anjuna. Their music taste is top notch. The food is amazing! The hosts are all the more caring. They ensure that you have a hassle free time there. You name a requirement and they'll sort it for you. Beach is 200m walking distance. Artjuna cafe & German bakery are walking distance too. Just go there and you'll know what I'm talking about! :)
Dimple Balani
As I was having trouble finding my booked hotel and I was stranded on the road with all of my luggage, this cafe and the host were literally my savior. Cafe is prettyy nice and comfortable with good food. I found the vibe in here at night the best among all the places down this long road.. apart from the great ambience and good food, host Shiva and Prateek were really nice guys. Helped us a lot on personal level and went out of their way to ensure our safety. Really thankful for that part. Will definitely visit
Goa is one of the most sought-after destinations and therefore, it attracts plenty of thousands of tourists every year. And…
view more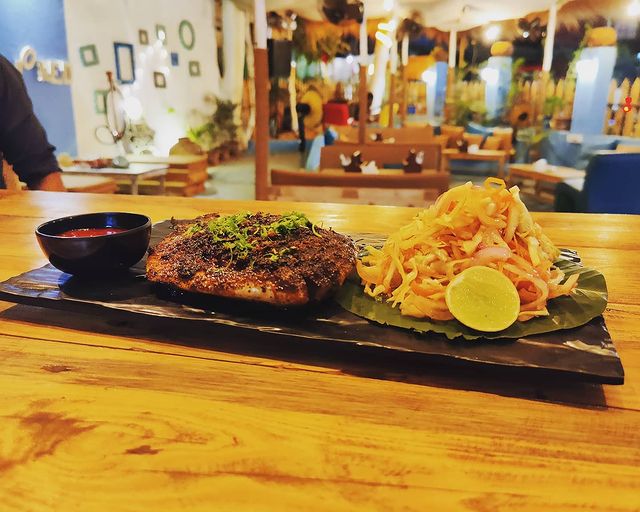 What do you expect when you visit Goa? Well, the first thing that people come to see here is the…
view more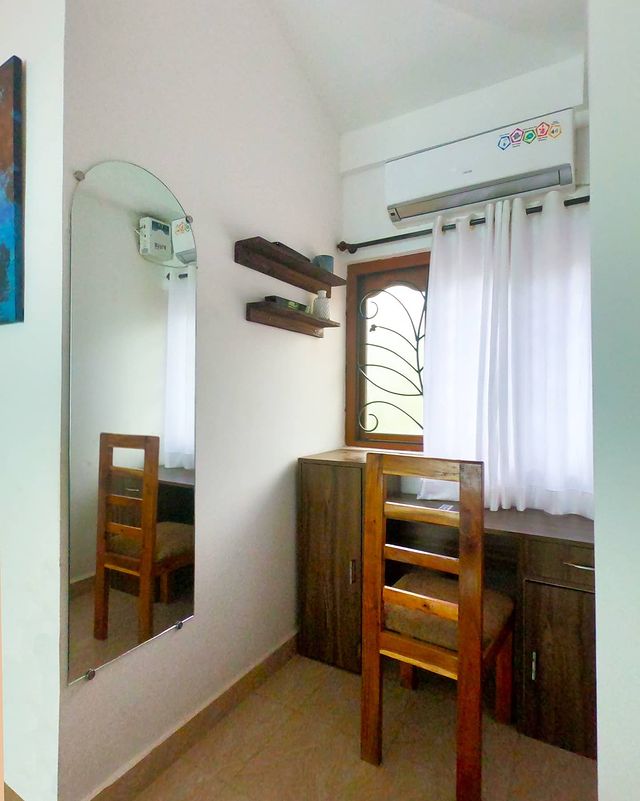 When you are visiting Goa, you need to make sure that comfort, food, and environment, everything is up to the…
view more